New Vehicle Satisfaction Study
Since 1994, AutoPacific has been helping vehicle manufacturers and suppliers fully understand the consumer, including their wants, needs and future vehicle intentions through the use of the New Vehicle Satisfaction Study.
Future Attribute Demand Study (FADS)
The Future Attribute Demand Study (FADS) analyzes the features and characteristics consumers prefer in their next vehicle. Containing over 100 future features and characteristics, FADS is the most comprehensive assessment of future buyer demands available.
Brand Retention and Nameplate Dynamics Study (BRANDS)
The Brand Retention and Nameplate Dynamics Study, better known as BRANDS, is AutoPacific's comprehensive look at the dynamics of each segment, brand and vehicle contained within the Research Suite database. Provided in two-page layouts containing user-friendly charts, graphs, and top ten lists, BRANDS can be used for quick reference or as a competitive analysis tool.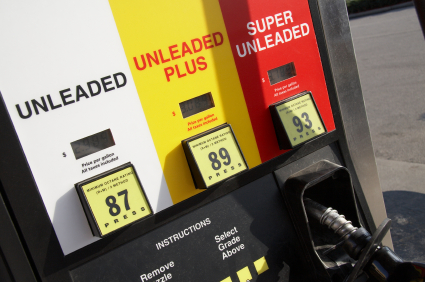 Fuel Price Impact Study (FPIS)
Since 2005 AutoPacific has conducted a bi-monthly Internet survey designed to measure the impact of fuel prices on consumers' vehicle purchase decisions and driving behavior. The Fuel Price Impact Study puts years of trend data to work to understand how consumers react to fluctuating fuel prices and how the impact has changed over time.
Replacement Tire Buyer Dynamics and Satisfaction Study
AutoPacific's syndicated study of replacement tire buyers in the United States provides tire companies with actionable insight into brand awareness, shopping behavior, tire attribute importance and satisfaction, buyer psychographics, demographics and more.
The automobile industry is moving toward increasingly autonomous vehicles, from lane departure warning systems to cars that can completely drive themselves. AutoPacific's Autonomous Vehicle Study is a comprehensive look at consumer interest, attitudes and views regarding self-driving vehicles and semi-autonomous vehicle technologies
XSUVs meet consumer needs for a highly useful vehicle with good fuel economy, excellent maneuverability, good visibility, spacious seating and good cargo space. More than 1/2 of all XSUVs sold are Small XSUVs. With 38 currently available nameplates and an additional 14 planned by 2021, Small XSUVs are the fastest growing XSUV subset. AutoPacific's Small XSUV Consutancy is designed to provide manufacturers and suppliers with information they can use to design the next generation Small XSUV.